The word

verse

comes from a root meaning

turn

or

bend

.
Incorporating research from behavioral science and related disciplines, Verse Legal supports organizations and individuals navigating change in the workplace, offering workplace culture assessments, investigations, trainings, workshops, executive and performance coaching, consulting, and counseling. When disputes cannot be avoided, Verse offers expert representation and passionate advocacy.
Verse offers expert representation and passionate advocacy.
Laws may differ by geography, but humanity and core values transcend these distinctions. Verse adopts an interdisciplinary, global approach to workplace compliance, centering goal-oriented legal support in these areas.
Verse navigates complex multijurisdictional issues to harmonize global employment compliance efficiently, managing risk consistent with operational goals and organizational values.
Verse facilitates flexible, technology-enabled solutions that adapt to an evolving world and a workplace beyond borders.
Verse helps organizations achieve authentic, sustainable, empowered diversity through listening and amplifying diverse voices throughout the employment life cycle, from recruitment onward.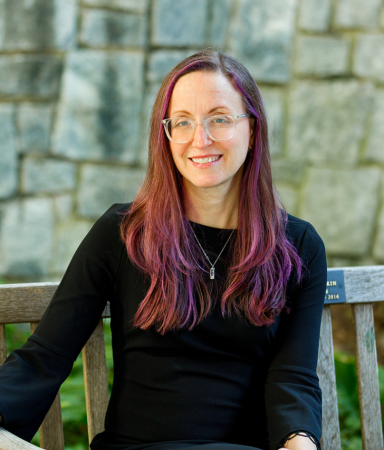 Bonnie Levine (LinkedIn) is a workplace investigator (AWI certificate holder), executive coach (MGSCC-certified), and licensed attorney representing organizations and individuals navigating workplace change. Bonnie's  practice specializes in respectful-workplace initiatives, DEI (diversity equity inclusion), distributed workforce management, and sustainable growth strategies. Bonnie utilizes creative, research-guided approaches to help employers rethink legal-risk decisions in a way that aligns workplace compliance with their goals and values, mindful of systemic barriers.  In 2022, she coauthored an article in Harvard Business Review on constructive organizational partnerships among compliance, human resources, and DEI functions to achieve a more equitable workplace.
Prior to founding Verse in 2021, Bonnie spent over ten years practicing employment law at a global labor-and-employment law firm, where she led the Asia-Pacific team within the cross-border practice and was a member of the Diversity & Inclusion, Data Privacy, Mergers & Acquisitions, and Unfair Competition practice groups.
Based in Atlanta, Bonnie is licensed to practice law in Georgia (admitted in all trial and appellate courts) and New York (admitted in the Eastern and Southern Districts of New York, and the United States Court of Appeals for the Second Circuit). She holds certificates in behavioral economics, diversity & inclusion management, workplace investigation, and Title IX campus investigation. She graduated from the University of Michigan Law School (J.D. 2006) and Cornell University (B.A., Linguistics, 2002), and clerked for the Honorable Beverly B. Martin at the U.S. District Court for the Northern District of Georgia.
Bonnie is a cyclist, vocalist, keyboardist, and songwriter / arranger, and speaks Mandarin Chinese and Spanish.
Bonnie is licensed to practice law in the state of Georgia and in the state of New York.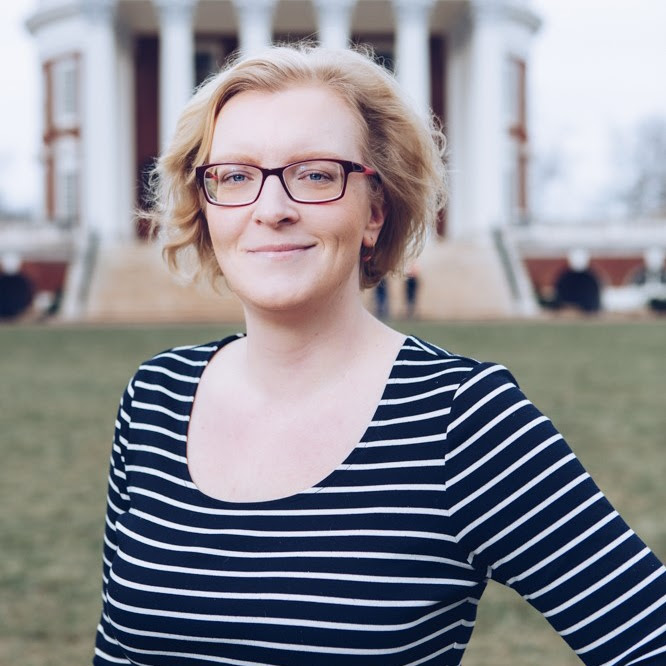 HEAD OF OPERATIONS AND ANALYTICS (CONTRACTOR)
Katie Darden, founder of Meridian Analytics, oversees firm operations, analytics, and finance at Verse. Through Meridian, Katie leverages her background in data analytics and the financial services industry to handle a range of matters for Verse clients, including financial modeling for pay equity and compensation analysis, workforce demographics and structural impact analyses, and employee survey analytics. Katie also serves as an expert advisor to Verse and its clients on equitable organizational practices, incorporating the latest research from law, DEI, decision science, and related disciplines.  
Meridian helps modern businesses achieve their full potential while cultivating their most important resource: people. Meridian offers customized data analytics and research; survey design and analysis; and employee-empowering workflow solutions and training to organizations across a variety of industries. Meridian also offers external management services to select clients. 
Prior to founding Meridian, Katie was a research director at S&P Global Market Intelligence, where she built an international financial institutions research practice, orchestrated market research and DEI-focused surveys, and served on the research governance board. Katie also headed S&P Global's Diversity in the Markets Research Lab, for which she led data governance and authored high-profile research projects. Katie previously headed the U.S. financials news desk at SNL Financial, leading a global team of journalists and developing best practices for data-driven coverage.
Katie graduated from the University of Virginia (B.A., Linguistics and Russian and East European Studies) and the University of Michigan (M.A., History and Russian and East European Studies), and holds a certificate in Data Analytics from the George Washington University College of Professional Studies. She lives in Charlottesville, Virginia, with her husband and two children.
Katie is not an attorney and is not licensed to practice law in any jurisdiction.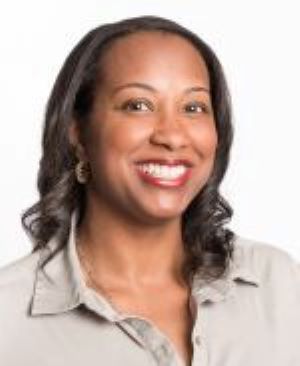 EXECUTIVE ASSISTANT AND PARALEGAL (CONTRACTOR)
Gledsie Stewart provides part-time support to Verse as an executive administrative assistant and paralegal, assisting with client projects and operational functions. Bonnie and Gledsie worked together at a global labor-and-employment firm for over a decade, where Gledsie was a Practice Coordinator for the cross-border practice group, working with clients and local counsel worldwide.
Gledsie is not an attorney and is not licensed to practice law in any jurisdiction.
Contact Verse to learn more about services for individuals and organizations navigating workplace change, including workplace counseling, investigations, executive coaching, workshops, trainings, and dispute resolution.