Reach out to learn more about Verse's services to help advance workplace equity and constructive organizational change.

Verse offers legal advisory services for employers of all sizes and industries, as well as for professionals and workers, with a view toward equitable workplace change and collaborative leadership. Verse specializes in complex multicountry and cross-border workforce solutions for global organizations. Recognizing that workplace issues can arise when organizations grow quickly or integrate through transactions, Verse also seeks to make quality legal guidance accessible to startups, smaller businesses, and non-profit organizations.

Verse conducts workplace and campus investigations from a proactive, holistic angle, mindful of the well-being of all participants, invisible double standards that may manifest at an unconscious or systemic level, as well as organizational culture at large. Bonnie Levine is an Association of Workplace Investigators certificate holder trained in rapport-centered and trauma-informed investigation techniques.

Applying context from recent legal developments and behavioral science research, Verse helps organizations and leaders to develop and implement concrete strategies for improved team communication and performance management. Verse offers individualized intensive one-on-one trainings to address specific concerns, workforce-wide employee and manager learning sessions that satisfy compliance requirements, and executive coaching for one or more leaders in an organization, including through the tested stakeholder-centered coaching method (in which Bonnie Levine is certified).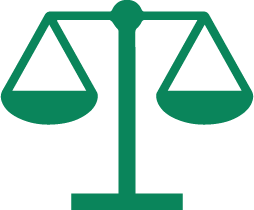 An adversarial approach to the employer-employee relationship is often counterproductive; when disputes arise, Verse seeks to facilitate resolution whether as a party advocate or a third-party neutral. Verse also takes on a limited number of engagements representing parties in formal proceedings involving discrimination, harassment, unpaid wages, or breach of contract. Bonnie Levine is licensed to practice law in state and federal court in Georgia and New York.
Fill out the form below to learn more about services for individuals and organizations navigating workplace change, including workplace counseling, investigations, executive coaching, workshops, trainings, and dispute resolution.